Selfridges is creating a gender blended clothes shopping space so that you can select clothing that is not gender stereotyped. How cool is that!
This news piques my interest because I've always been a tomboy. In Bound Feet Blues,  I talk about wearing boy clothes and boy shoes. One of the themes of the show is gender roles and identity within a cultural expectation of what a woman should be like – and look like in the context of her feet and clothing.
You can check out the Agender section in Selfridges website – or go to the store itself –  to see how their clothes may  or may not complement your personal style.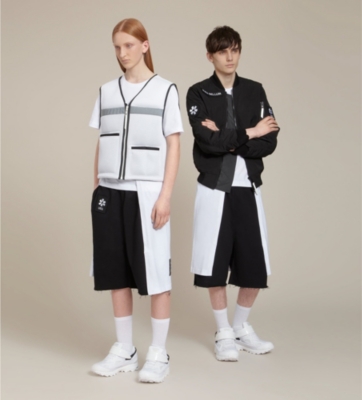 From what I can see, the clothing seems generally shapeless and baggy so as to hide all curves or forms that might give an observer a clue to the wearer's gender.
What that made me realise was that I don't want to look genderless! Despite still retaining a tomboy sensibility, I love being a woman and I enjoy wearing clothes that express the femininity of my physique. It's just that I don't go for the particularly "femmey" look involving flower prints, floaty skirts and girly shoes. I haven't really analysed my personal style before but I suppose it's still tomboyish but somewhat more refined than when I was 10 years old – so you know that I'm definitetly a woman but there's a slight androgynous flair to the look…
What's your take on the Agender concept? And what's your personal style?
~~
Photos: from Gender blending: A trend more about comfort than identity – Features – Fashion – The Independent., with thanks
and Selfridges Agender website
About Yang-May Ooi, writer/ performer

Yang-May Ooi, is a creative artist whose work explores the transformational power of personal narrative. She has been an award-winning TEDx speaker, bestselling author and acclaimed story performer. Her current project is a solo story performance Bound Feet Blues, scheduled for Nov/ Dec 2015.
Twitter: StoryGuru_UK     Website: StoryGuru.co.uk