I will be giving a TEDx style talk inspired by my research for my solo show Bound Feet Blues at the Inspiring Speakers Gala on Wed 9th July. The talk is called Breaking Tradition: How to Live Unbound and looks at the life lessons that I learnt from exploring the story of my great gandmother who had bound feet.
If you enjoyed the work in progress performance of Bound Feet Blues on 26 March, my talk will look behind the show at my personal crisis that led me to find out the story of my family heritage. I also talk about the life lessons that I was able to draw from the courage and spirit I saw in my great grandmother who was able to transcend the brutal limitation imposed on her by her cultural tradition.
If you haven't managed to see the show but would like to get a flavour of what is in store when the full length performance of Bound Feet Blues is showcased later this year, Breaking Tradition will give you a feel for what lies ahead. Someone who saw me do a snippet of the talk said: "I feel as if I've just seen a feature film in 4 minutes!"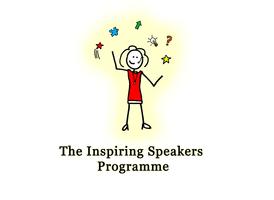 I'll be giving this talk as part of …
… the public speaking workshops I've been doing with Ginger Public Speaking. There will be 6 other speakers strutting their stuff on the night and to spice things up, there'll be a panel of judges and the chance for the audience to vote for their fav speaker.
Please do come along!
DETAILS
Date: Wed 09 July – 5.45pm drinks; 6.30pm start
Venue: Herringham Hall, Regents College, Inner Circle London NW1 4NS
Tickets: FREE but please book in advance (limited spaces)
BOOKING AND MORE INFO:  https://www.eventbrite.co.uk/e/the-inspiring-speakers-programme-gala-finale-july-9th-2014-tickets-11739999655
Please do also share this event with anyone else who may be interested in inspirational talks and public speaking – and / or bound feet and Chinese culture!
~~
About Yang-May Ooi, Writer & Performer – Bound Feet Blues
Yang-May Ooi is a mixed media author & story performer. Her work explores the power of personal narrative to enchant, inspire and transform. Bound Feet Blues is her first full length solo story performance.